We will make your dive an unforgettable experience
Discovers the wonderfull backdrops of Portofino Marine Park, with sites for both beginners and experts
If diving is your passion, then you are in the right place! We will help you visit the wonderful underwater world!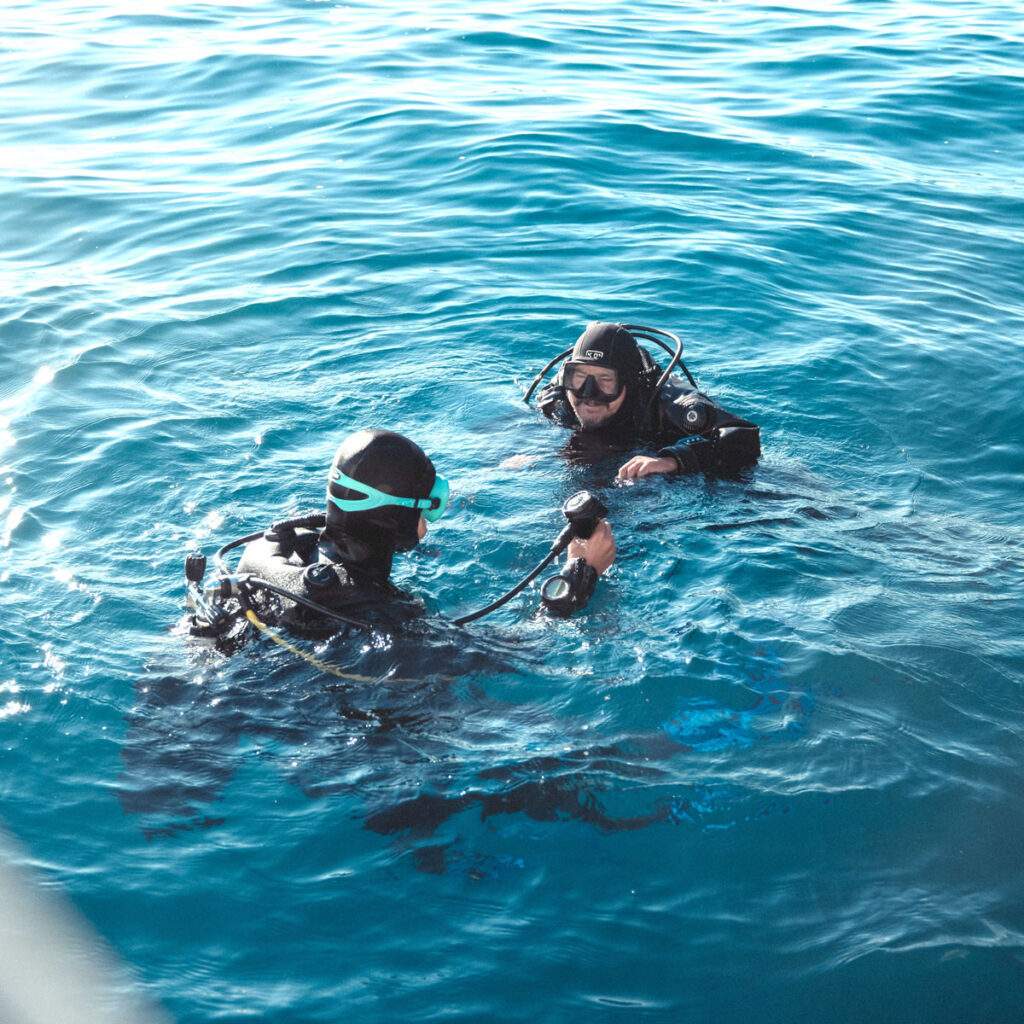 Come, try the way
we learned to dive.
We seek adventure, nature where others only dream. We are drawn to our love for the underwater world and our desire to protect it.
I can easely say that I lived one of the best experience ever! As soon we arrived at the diving we had a worm welcome with a coffee, then after we met few members of the staff they took us into a room where they explained us the dive into every small detail. After that we wore our suit and jumped on the boat, was six of us and three instructors, once we arrived at the dive destination they helped us to wear the rest of the equipment and we jumped! No one of us done diving before, so the instructors supervised us the whole time, we never been left on our own as we were a little worried as our first ever dive. Alex, Matteo and Luca (the instructors with us) made us to feel very comfortable and secure under the water, guiding us the whole time making this diving experience absolutely amazing, I cant thank them enough, they are just so friendly and professional. Once the dive was over they took as back and provided an amazing aperitivo. I am so happy I chose MASSUB for this experience and I will always choose them, they are just incredible! I want thank to Alex, Matteo, Luca, Julia and the rest of the amazing staff of MASSUB, thanks for the incredible experience! ROCK'N'DIVE !!!
Professionalità super, Accoglienza e Compagnia ancor di più!! E' sempre un piacere passare del tempo e divertirsi insieme! Alla prossima!! #megliosottacquachealavorare
Un diving eccezionale, pulizia e immersioni al TOP! Fiore all'occhielo lo staff, super entesiasta e disponibile, mi hanno coccolato come una reginetta. Il servizio cenerentola per le pinne, la buona musica a bordo e l'aperitivo sono stati uno spettacolo! Un ringraziamento speciale al capitano Manuela dal Cile, e a Kevin una super guida che mi ha fatto vedere un nudibranco mai visto !